Quick Facts
| | |
| --- | --- |
| Features | historic rock |
| Access | dock |
| Route Difficulty | easy |
| Water Body Type | open lake |
| Current Type | minimal |
| Route Type | loop |
| Route Distance | 10.7 km return |
| Portage Distance | none |
| Estimated Time | 5 hours return |
| Elevation Change | none |
| Scenery Rating | must see |
| Cell Reception | none |
| Fees | none |
Podcasts
A Paddle to Molly's Rock
Description
Note: Weather conditions can drastically vary the speed and difficulty of your trip. Please plan accordingly.
This full day paddle is an amazing exploration into the deep history of the province. Eel River, which is dammed to make the Benton Deadwater, is part of an ancient travel corridor that was used for thousands of years to travel between the St. John River and Bangor Maine (To see the full route go to the Maliseet Trail on Hiking NB). If you want to read about adventures on the rest of the Maliseet Trail check out the Maliseet Trail website.
Molly's Rock is a large, flat rocky outcrop along the river. It was a popular resting place for anyone traveling this route. It is next to a stream outlet, which made it an ideal place to fish. Molly's Rock is thought to be named after Molly Ockett. I don't know the rest the story but I think she stopped at this location to sell things to people passing by. The rock itself has several engraving that look to be old but not ancient. It's hard to make out the words or names.
The route to Molly's Rock starts above the dam in Benton, in a wide deadwater. It's a wide deadwater for about two thirds of the way and then narrows in to be just the river. The edges of the river are narrower with more alders. From stories I have heard from locals, the river used to be lined with beautiful hardwoods that hung out over the river. The hardwoods survived seasonal flooding but couldn't survive the permanent flooding caused by the dam.
There was no breeze on our way to Molly's Rock and it was a perfect day for paddling. The thousands of dragonflys must have been keeping the mosquito population down, because bugs were not an issue. A breeze picked up when we were at Molly's Rock but it was in the right direction and pushed us back to the boat launch. We saw many ducks and Red-winged blackbirds, along with two guys fishing near the island at the mouth of Pocowogamis Stream.
Our trip was organized by Dino Kubik of Canoe Kayak NB. If you get a chance to go on one of these organized trips I suggest you go. You will not only have a great paddle but you will learn about the deep history of the area from someone who is extremely passionate about the topic.
Directions
For directions to the Benton Deadwater boat launch go to the Benton Deadwater page.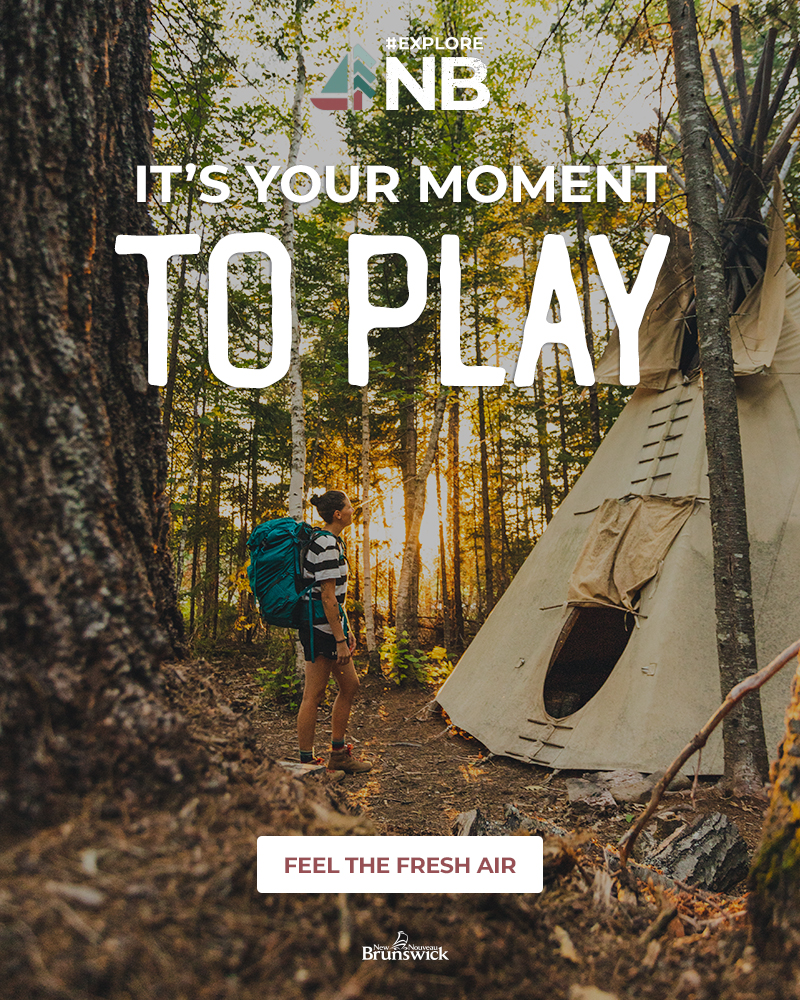 Other Routes in the Deadwater
Trail Last Hiked: June 12, 2021.

Page Last Updated: May 7, 2022.