Barker's Island Route
Nashwaak River
Quick Facts
| | |
| --- | --- |
| Features | waterfowl |
| Access | steep boat launch |
| Route Difficulty | easy |
| Water Body Type | river |
| Current Type | moderate |
| Route Type | linear |
| Route Distance | 4.7 km |
| Portage Distance | none |
| Estimated Time | 3 hours |
| Elevation Change | 3 metres |
| Scenery Rating | beautiful |
| Cell Reception | strong |
| Fees | none |
Description
When you get in the water at the boat launch, turn left and head towards the old train bridge over the Nashwaak River. Continue past the train bridge and stay to the right. A side channel on the right takes you along Ram Island. On our last visit there was a tree across the narrow channel but we were able to make it through. You can also continue up the main river channel to the left of Ram Island.
The side channel and main river come back together and soon come to a sharp bend in the river to the left. There are some shallow parts on the outside of the turn where you may find cormorants or other ducks. At the far side of the turn you will also see a grassy wetland. This is where we got to see the Great Blue Heron. Continue to the right of this wetland and you will enter a small channel that is overhung with hardwoods. Barker's Island is on the left as you paddle up this channel.
We saw quite a few mergansers in this side channel and had the privilege of watching them hunt in the shallows along the shore. One of the caught and ate a frog as we watched. You will eventually come to where a farm road crosses over to the island. You could portage over the road and continue on the other side but we decided to return to the main river and explore. When we got back to the main river we turned right and passed the grassy wetland, once again checking out the heron.
We continued up river until about half-way around the large turn in the river. On the inside of the turn was another shallow, grassy area where we saw several ducks. There was also a campsite in the first stand of trees on the left.
When we were done exploring, we floated down the main channel back to the mouth of the Nashwaak. Instead of packing it in we decided to continue out into the St. John/Wolostoq River and explore the Bill Thorpe walking bridge and the views of Christ Church Cathedral. We ended up carrying our kayaks up to Picaroons Brewery and having a pint before heading home.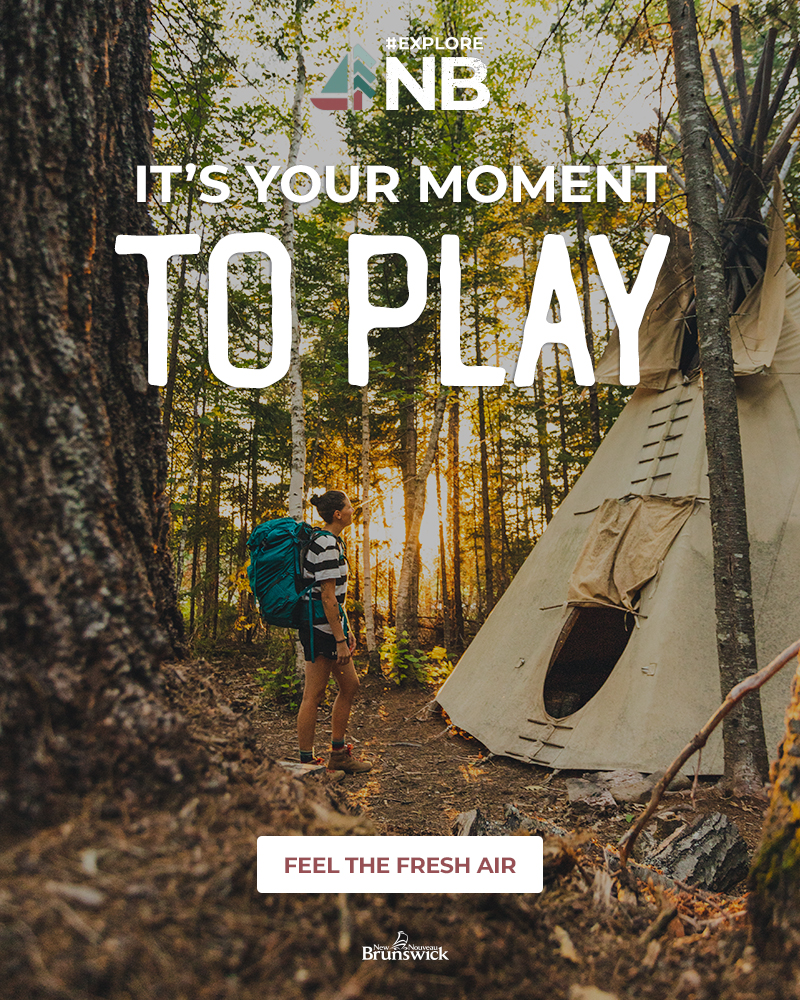 Directions
In Fredericton cross one of the bridges to the Northside. If crossing the Princess Margaret Bridge take the first exit, loop around and continue straight through the lights onto Riverside Drive. If crossing the Westmorland Street Bridge take the first exit and at the lights on Union Street turn right. Drive for 1.5 kilometres and you will come to a bridge crossing over the Nashwaak River. The parking lot is between the bridge and an apartment building on the north side of the river. Turn into the parking lot and you will find the boat launch on the right.
Trail Last Hiked: September 25, 2022.

Page Last Updated: May 28, 2023.