Kaine Creek Route
Nashwaak River
Quick Facts
| | |
| --- | --- |
| Features | wildlife, fields |
| Access | steep boat launch |
| Route Difficulty | easy |
| Water Body Type | back channel |
| Current Type | none |
| Route Type | linear |
| Route Distance | 5.8 km return |
| Portage Distance | none |
| Estimated Time | 3 hours |
| Elevation Change | 3 metres |
| Scenery Rating | beautiful |
| Cell Reception | strong |
| Fees | none |
Description
Once in the water, turn left towards the old train bridge (Going right would take you out into the main St. John/Wolostoq River). Pass under the old train bridge and keep left. After a stretch of forested shoreline, that includes an old bridge abutment, you will find a narrower channel on the left. This is Kaine Creek. Follow Kaine Creek as far as you can. This route depends on adequate water levels to get very far. You will follow along a wooded area on the left and farmers' fields on the right. There are a few places with dugways out into the fields that you can explore.
On our paddle we were lucky to see a rainbow in one of the fields. We saw many deer on both sides of the channel, geese both old and young, baby ducks and a beaver. Watch the video to see them.
Directions
In Fredericton cross one of the bridges to the Northside. If crossing the Princess Margaret Bridge take the first exit, loop around and continue straight through the lights onto Riverside Drive. If crossing the Westmorland Street Bridge take the first exit and at the lights on Union Street turn right. Drive for 1.5 kilometres and you will come to a bridge crossing over the Nashwaak River. The parking lot is between the bridge and an apartment building on the north side of the river. Turn into the parking lot and you will find the boat launch on the right.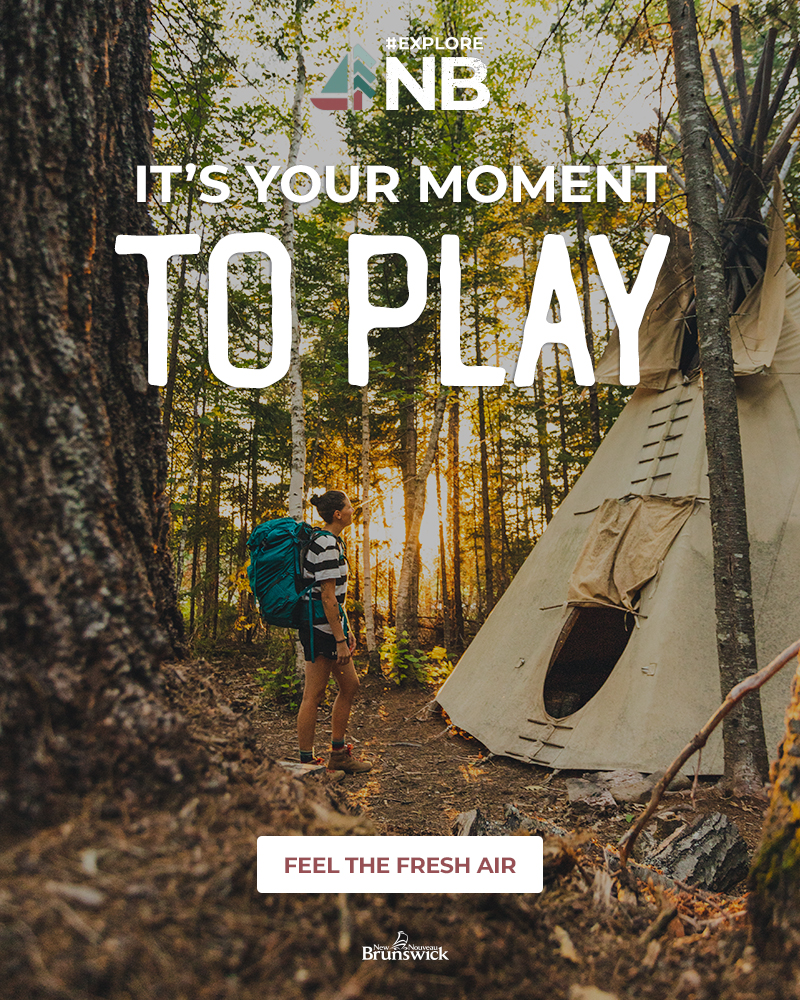 Trail Last Hiked: June 10, 2022.

Page Last Updated: May 28, 2023.