Quick Facts
| | |
| --- | --- |
| Features | backwaters, farm fields |
| Access | boat launch |
| Route Difficulty | moderate |
| Water Body Type | river |
| Current Type | moderate flow |
| Route Type | linear |
| Route Distance | 5 km return |
| Portage Distance | none |
| Estimated Time | 2 hours return |
| Elevation Change | 4 metres |
| Scenery Rating | beautiful |
| Cell Reception | medium |
| Fees | none |
Description
Note: Weather conditions can drastically vary the speed and difficulty of your trip. Please plan accordingly.
Get in the water, turn right and float down under the bridge. Keswick River takes some large turns through a hardwood forest and then emerges into farmers' fields. Around the second turn you will find an smaller channel on the right. Keswick Island is in between the two channels. The channel to the right goes through more farmers' fields in the Keswick flats. After a long turn through the field you will come to another channel on the right. Mitchell's Island is in between these two channels.
Both channels go for a distance but are then blocked by farm roads used to access the islands. Return to the main river and turn right to go down to the mouth of Keswick River. We paddled out to the point where the Keswick River meets the Wolostoq (St. John River). During our paddle in May there was a medium flow in the Keswick River but it wasn't too hard of a paddle back to the car. The Wolostoq (St. John) River has more of a current. If you venture out into the Wolostoq (St. John) River make sure you can paddle back against the current before you go too far.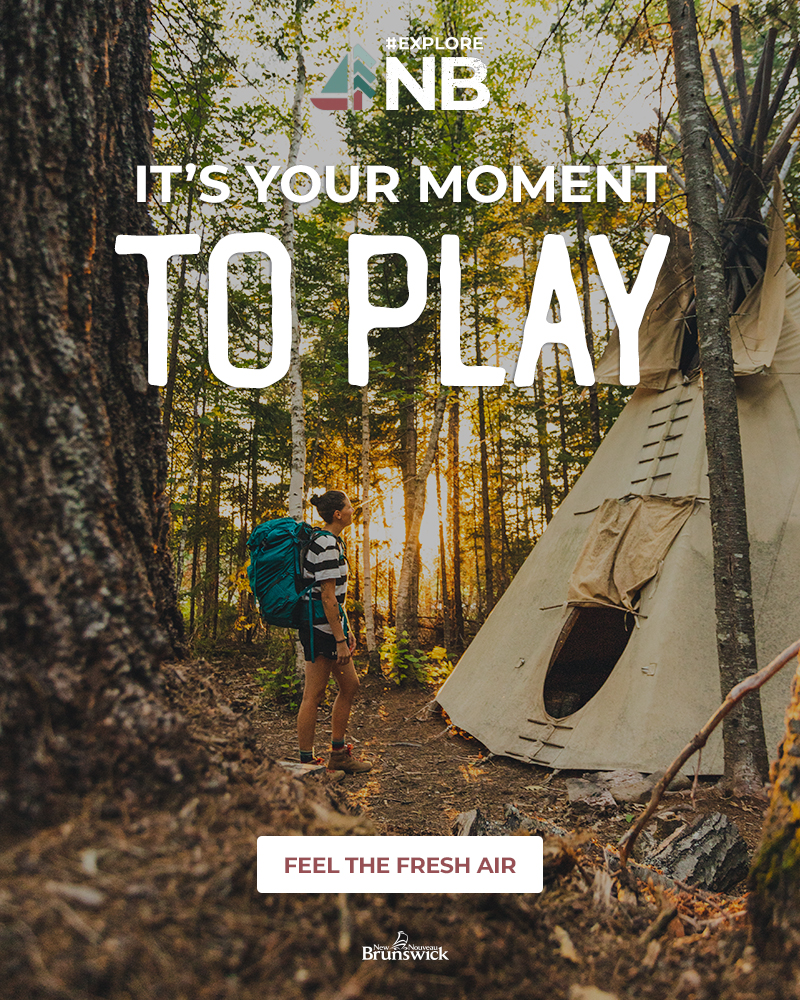 Directions
From Fredericton drive to the corner of Route 104 and 105 in Keswick Ridge. Continue past the mall on Route 105. Just past the mall you will go over a bridge over the Keswick River. Just past the bridge there is a hole in the guardrail on the right. Turn into this road and keep right. At the end of this road is a boat launch under the bridge.
Trail Last Hiked: May 23, 2022.

Page Last Updated: May 18, 2023.