Nackawic to Dumfries Route
Quick Facts
| | |
| --- | --- |
| Features | eagles, osprey |
| Access | dock |
| Route Difficulty | easy |
| Water Body Type | open lake |
| Current Type | none |
| Route Type | linear |
| Route Distance | 14.7 km return |
| Portage Distance | none |
| Estimated Time | 6 hours return |
| Elevation Change | none |
| Scenery Rating | recreational |
| Cell Reception | strong |
| Fees | none |
Description
This route is in the lake created by the Mactaquac Dam. For this reason current isn't an issue, but the river is 1 kilometre wide here so wind may impact your paddle. The dam may lower the water levels when rain is in the forecast. This may impact how much beach is exposed along the shoreline.
This route is linear but you could also cross the river and join it with the Nackawic to Coac Stream Route to make it a loop. From the Marina start by crossing the river to the right. At the point, in the bend in the river, keep left and continue along the shoreline. At the point you will see the old highway go under the water. This was flooded when the dam was built. NB Power owns a strip of land along the waterfront, which is part of the dam floodplain so this route travels along a mostly wooded shoreline.
You may see old stumps under the water from when the area was flooded. We have seen eagles and osprey in this area. You will pass by several small coves to explore. You will also pass by large piles of driftwood. A small barge collects driftwood from the river and piles it onshore to make boating in the headpond more safe.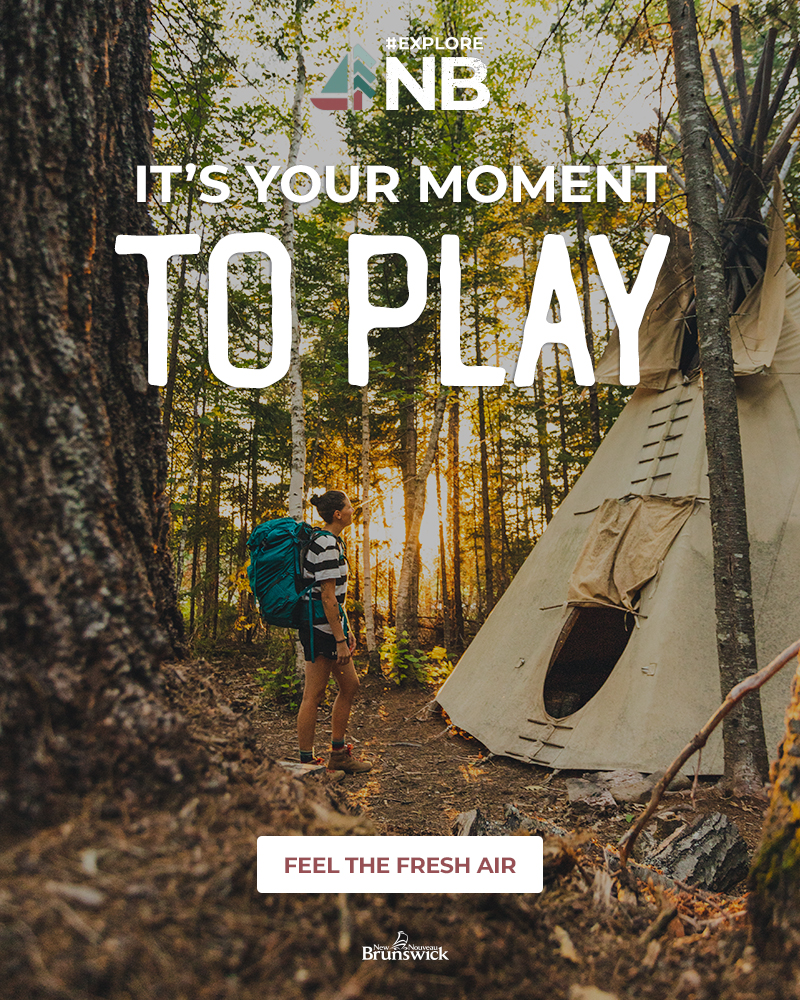 Trail Last Hiked: October 11, 2021.

Page Last Updated: May 14, 2022.