Kilmarnock Deadwater Route
Quick Facts
| | |
| --- | --- |
| Features | wilderness |
| Access | boat launch |
| Route Difficulty | moderate |
| Water Body Type | deadwater |
| Current Type | minimal |
| Route Type | linear |
| Route Distance | 13.1 km return |
| Portage Distance | none |
| Estimated Time | 5 hrs 30 mins return |
| Elevation Change | 7 metres |
| Scenery Rating | beautiful |
| Cell Reception | none |
| Fees | none |
Description
Note: Weather conditions can drastically vary the speed and difficulty of your trip. Please plan accordingly.
The boat launch enters the water beside a Ducks Unlimited dam. Water flows over the dam, flows under the main gravel road and soon falls over Gibson Falls. You can find the Gibson Falls Hiking Trail on the main road across from the camp road.
The deadwater passes by a camp and then widens before narrowing into a wetland where it passes a second camp. At this point keep right along the shore with the camps. Going left would take you into a wetland where a stream flows into the deadwater. For another kilometre you will continue to pass by camps in the woods on the right and a wetland along the deadwater on the left.
At the end of the camps the deadwater starts to meander away from the camps. Depending on water conditions you may be able to take shortcuts from one bend to the next. After six sharp turns, the waterway continues straight past what looks like an old hunting platform that has fallen over. On my trip I saw an eagle float overhead while the Red-winged Blackbirds sung on the tall stalks of grass and the geese nested along the shore. There was also a beaver hut in this area. In this section the channel narrows in and is quite straight through a strip of bog with the treeline on either side.
Near the back of the deadwater the stream starts to meander again in a much larger open bog. I saw lots of ducks in this area. The water continues to narrow and branch off as streams feed the deadwater. Continue to follow the main channel and you will eventually come to a picnic site at the treeline, right before the channel is pinched off with alders.
From the Sign
Gibson Millstream
A conservation project undertaken for the perpetuation of North America's waterfowl resources. Constructed in 1979 by Ducks Unlimited Canada with the co-operation of the province of New Brunswick and local landowners. Funds for development were generously donated by Massachusetts Division of Fisheries and Wildlife in memory of Joseph W. Lund of Duxbury, Massachusetts.
Directions
From the town of Woodstock cross the Grafton Bridge over the Wolostoq (St. John) River. At the intersection on the other side of the bridge turn right onto Route 105. Travel for 1.9 km and turn left on Parker Road. Just after turning keep left on Upper Kilmarnock Road. The road will soon turn to a gravel road. Travel on this road for 9.3 km and you will cross a small bridge. Just past the bridge turn left into a camp road. After a short distance you will come to a gate for a camp. Before the gate turn left towards the boat launch. There is a wide space to park on the left.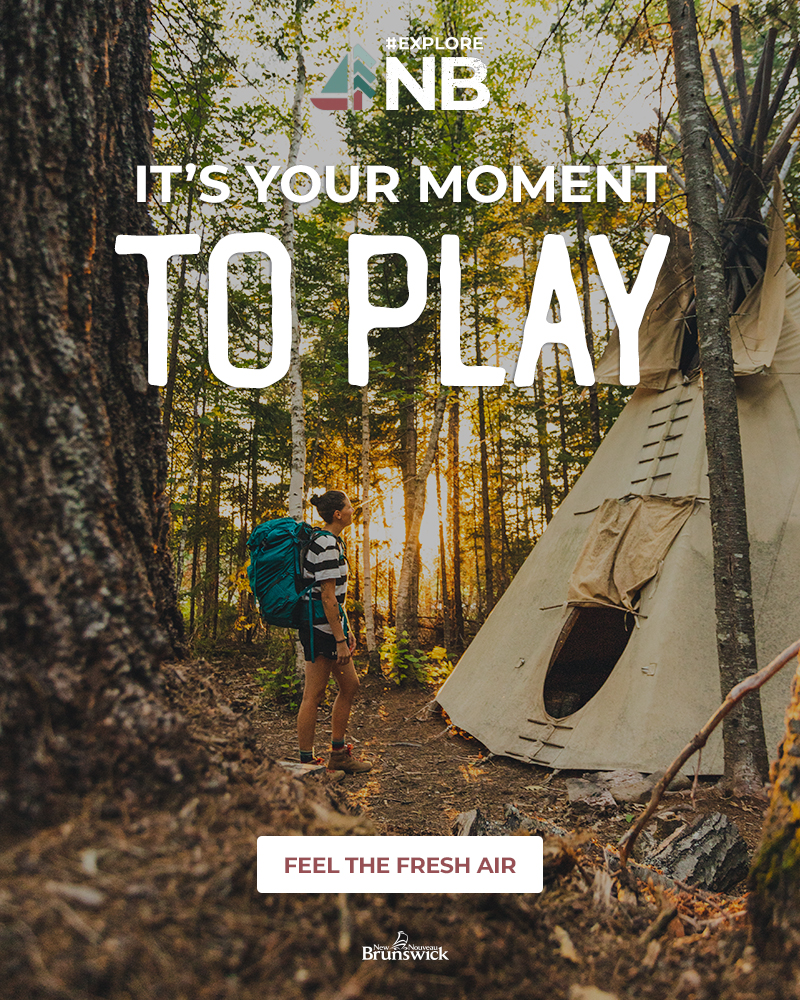 Route Last Paddled : May 29, 2023.

Page Last Updated: May 14, 2023.