Quick Facts
| | |
| --- | --- |
| Features | islands |
| Access | boat launch |
| Route Difficulty | easy |
| Water Body Type | river |
| Current Type | moderate |
| Route Type | loop |
| Route Distance | 4.3 km |
| Portage Distance | none |
| Estimated Time | 2 hours 30 minutes |
| Elevation Change | 2 metres |
| Scenery Rating | beautiful |
| Cell Reception | strong |
| Fees | none |
Description
Start by going up river to the left and crossing to the islands. Once you get across to the tree lined Never's Island, you will find a shallow area and a small island. Look for eagles in this area. We saw a couple up through the river valley. Continue up along the island. If you have time you can explore McGibbon and Parsnip Island's on the left. As you come around the tip of Nevers Island you should be able to see Currie Mountain in the distance.
The water gets shallow before coming out into the main back channel. Shallow enough for the young buck that waded across to Curry's Island in front of us. When out to the main channel you will see lots of large houses on the hill. Turn right to float down the back channel. This channel is narrower and had more of a current than the main river.
You will pass by a small island in the middle of the back channel before coming to the channel at the lower end of Never's Island. On our last trip it was getting late so we used this channel to cross back over. We crossed the main river in the dark using the lights of the gas station to help show us where the boat launch was located. If you had time you could continue down the back channel and cross back over between one of the next few islands. If you continue past more of the island you will have to go back up the main river to get to the boat launch.
Directions
In Fredericton, go west to the end of Prospect Street and Woodstock Road, where the two roads meet. Continue past Tim Hortons, a gas station and a vacant lot. Just past the vacant lot turn into a gravel road that drops down towards the river on right. The road is quite steep so go slow. After a sharp turn to the left you will come to a parking lot next to the Valley Trail. Use caution as the road overlaps with this popular walking trail at the parking lot. A road goes down to the river on the right. You can drive all the way down to the water to drop off the boats. Along this road are a few other parking spots.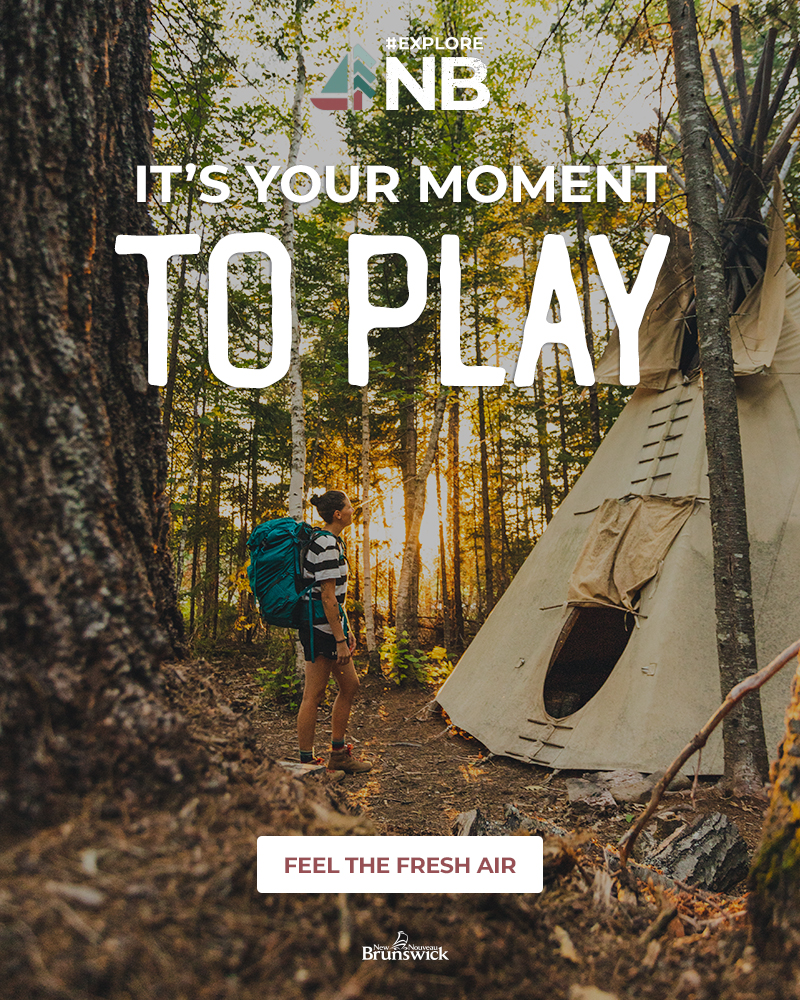 Trail Last Hiked: September 13, 2022.

Page Last Updated: June 10, 2023.